Northeast Georgia Medical Center provides rehabilitation services to patients who experienced an injury, accident, stroke, amputation, arthritis or other physical illness.
Outpatient Rehabilitation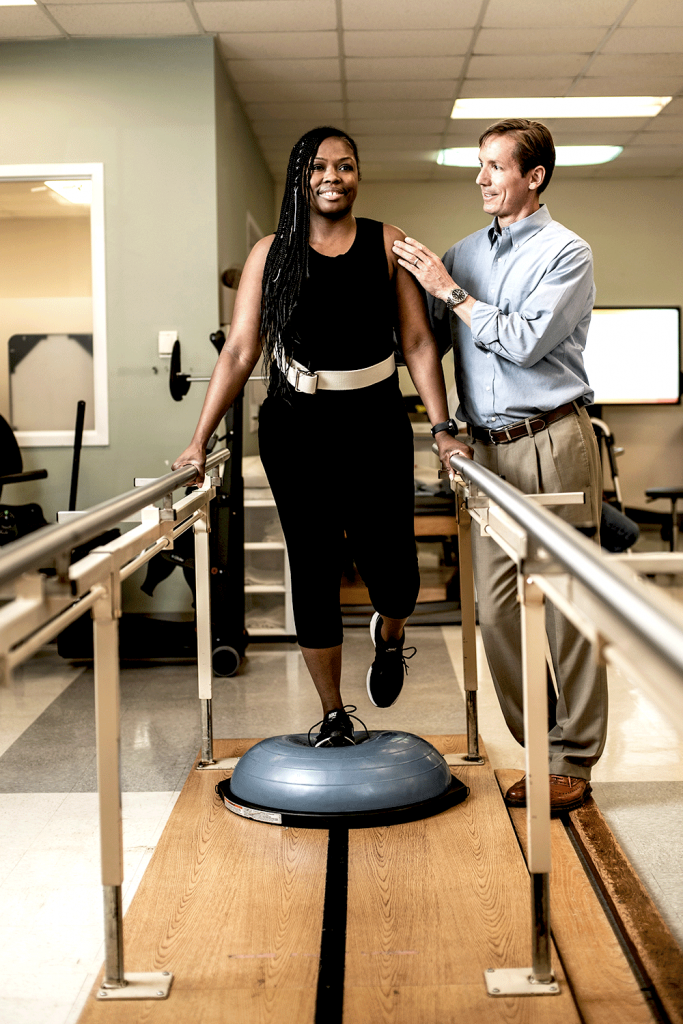 NGMC Physical Therapy offers several special orthopedic or musculoskeletal rehabilitation programs to help you recover from injuries or conditions that affect your bones, muscles, ligaments, tendons and nerves.
Speech Therapy at NGMC includes American Speech-Language-Hearing Association (ASHA) certified speech and language pathologists (SLP's) that are specifically educated and prepared to treat children and adults with speech, language and swallowing problems.
At NGMC, our licensed physical and occupational therapists are proud to offer outstanding outpatient physical and occupational therapy services to the North Georgia area. Our occupational therapy's specialized "Ready to Work" program is designed to help employees return to work quickly and safely.
---
Inpatient Rehabilitation
The goal of inpatient rehabilitation program is to help the people we serve become as independent as possible for a safe and successful return to home.
The Rehabilitation Institute at NGMC
The new 61,000-square-foot facility will feature a designated wing on the second floor for brain injury and stroke patients, as well as a large therapy suite including a gym, private therapy rooms, a cooking therapy room, an Activities of Daily Living therapy apartment and a variety of innovative rehabilitation equipment.
The new rehabilitation facility will provide 40 provide rooms and intensive nursing, physical, occupational and speech pathology services for adults recovering from conditions such as stroke, neurological disease, brain or spinal cord injury and other debilitating illnesses or injuries. Lifepoint Rehabilitation will manage the day-to-day operations of the facility.
---
Patient Testimonial
Schedule an appointment
Call 770-219-8200 for more information or contact one of our locations to make an appointment.